President/CEO, Co-Founder and Co-Owner
When Karen started Montanya Distillers in 2008, few people knew there was a strong American rum tradition or a mountain tradition. She has helped change that perception, steering the company to double-digit growth every year. In 2019, that success helped the distillery secure minority investment from Constellation Brands to build the company's distribution footprint worldwide. Karen continues to inspire the US market to respect and love American Rum, see the financial viability of craft cocktails, put rum into the best of these cocktails, and understand the high mountain rum tradition. She is a respected speaker and industry leader on all aspects of distilling science, distilling business, mixology, bar and restaurant business, sustainability, and beyond. Learn more at karenhoskin.com.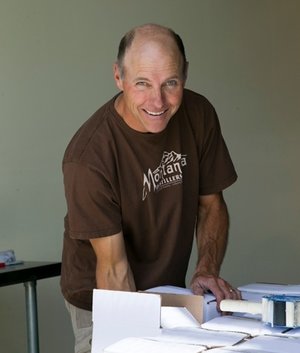 Co-founder and Co-Owner
Brice designs the distilling process and manages the Distilling staff, in addition to handling proofing, bottling, federal compliance, wholesale fulfillment, quality control, and product development. He is a Colorado native, born and raised in Grand Junction. He is also a crazy inventor, often making what we lovingly call "Brice Devices"—just that thing you need to automate or fix any procedure that needs extra attention.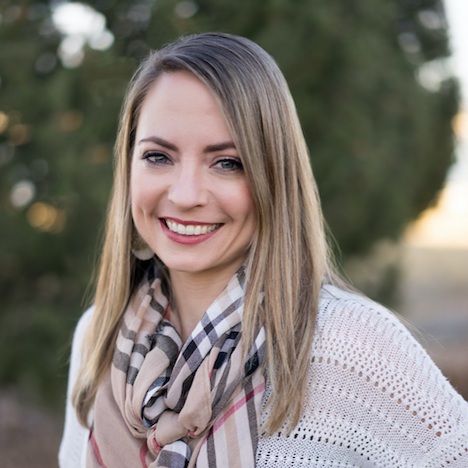 PR Manager
Jenny started out in the world of TV news. We're grateful that her journey took her from producing the news to public relations because it brought her to our doorstep! Jenny worked for CSG|PR in Denver for nearly 11 years with Montanya as one of her clients. In 2019, she joined the distillery full time. Like Karen, Jenny believes that business can do good in the world. As a PR specialist, she does a great job helping us share the Montanya story with rum lovers and the world. Check out her Employee Spotlight for more.
Communications Manager
Alissa comes to us with a wide range of experience in communications and writing, including Target headquarters in Minneapolis, travel writing for the Wall Street Journal, and editing our hometown newspaper, the Crested Butte News. She's the voice behind many of Montanya's communications, including the website and the blog, and helps us tell our story and connect with the people who love our rum and support the way we do business. Read more on the blog.
Special Projects
A Silverton transplant like owners Karen and Brice Hoskin. Jodi is a major part of our creative team since 2011, making our truffles and bitters, creating many cocktail recipes, innovating new products, and acting as de facto in house counselor and motivational therapist for all the staff.
Tasting Room and Distillery Management
Distiller
Gillesworks as a full-time distiller and in the barrel house where he organizes barrels, tastes the upcoming batches, proofs and readies rum for bottling, and partitions ingredients for our distilling days. He enjoys giving tours at our tasting room and sharing his love for the craft of making world class rum. Gilles was born in Meilen, Switzerland, and lived there until he was 12, when he moved to the US. Read more about Gilles here.
Assistant Manager
Allysa fills many roles, from doing tours and tastings and managing the front of house in our Tasting Room to bartending, bottling and keeping up the aesthetics of our facilities. Her hilariously dry sense of humor keeps the whole crew laughing, and her attention to detail and exceptional customer service are part of what make her indispensable to our company. Born in Montrose, Color and raised in Montana, read more here.
General Manager
Brandon oversees day-to-day operations of our Tasting Room, which include preparing and ordering food, sourcing local products, and contributing to new menu and cocktail ideas. He also manages employee scheduling and oversees our Tasting Room operation as a whole. Brandon originally hails from Toms River, New Jersey, and he is a graduate of West Chester University in Pennsylvania. He moved to Crested Butte in 2013 and has been a part of the Montanya team since the summer of 2015. Brandon is an avid skier and mountain biker. Read more about Brandon here.
Chef
When Rose grew up, shopping at farmers markets and farm-to-table ingredients were the only way to find and prepare food. Watching her mother work with what was available is still one of Rose's strongest inspirations. Formally trained at the Cook Street School of Culinary Arts in Denver, Rose creates Nouvelle Cuisine dishes with an Asian Fusion twist. Her modern interpretations of wine country gastronomy reference classical French and Italian while assimilating the roots of her ethnic influences. Read more about Rose here.
Employee Spotlight
Shane means he takes care of behind-the-scenes action that keeps the kitchen running smoothly. Shane makes sure the crew has a clean environment to work in, ensures the quality of food, and sees that everything is plated properly—not to mention double checking that everything is organized and put away properly. He comes to us from Seward, Alaska. Check out his Employee Spotlight to learn more.
Kitchen, Bottling
Not many people can say they've gone from the Goldman Sachs Foundation to the world of rum and Crested Butte, but Sarah can. These days you can find her bottling Montanya Distillers' rum, cooking up dishes from our increasingly popular food menu or out in the backcountry. She skis, snowboards, backcountry tours, train runs, mountain bikes, dirt bikes, rock climbs and generally embraces everything outdoors. Read more (and see some awesome pics) here.
Server and Bartender
Anna-Marie works in the Tasting Room, but when she's not at work you can find her working with local girls. She and a friend founded the Good Life Girls to help all girls live the good life by introducing them to outdoor adventure. We're so inspired by all that she has accomplished! Learn more in her Employee Spotlight.
Bartender and Server
People ask our founder Karen all the time if Kristin is her daughter; she's not, but Karen takes it as the highest compliment. In addition to working with us, she designs the local newspaper, rock climbs and travels—she's an inspiration to us all. Check out her Employee Profile for some inspiring photos of her endeavors.
Bartender and Server
As Founder Karen Hoskin will tell you, we've never worked with someone as consistently smiley and upbeat as Polly. It never feels forced or contrived, just as if every single day is filled with joyfulness. It makes her a true joy to work with and she lifts everyone else up alongside her. Read more about why on her Employee Spotlight.
Server and Bartender
Nia found her way to Crested Butte and Montanya Distillers from New Jersey. She's currently studying Graphic Design, Printmaking and Business at Western Colorado University, and is she ever a talented artist. Check out her work in her Employee Spotlight.
And of course there are more! We also can't forget our awesome independent cleaning crew, marketing partners, accountants and bookkeepers, attorney, architect, and more. THANKS ALL!