Monthly Bartender Series - TacoParty
In our September bartender feature, we talk with Whitney Hughes and Keira Havens of TacoParty in Grand Junction, Colorado.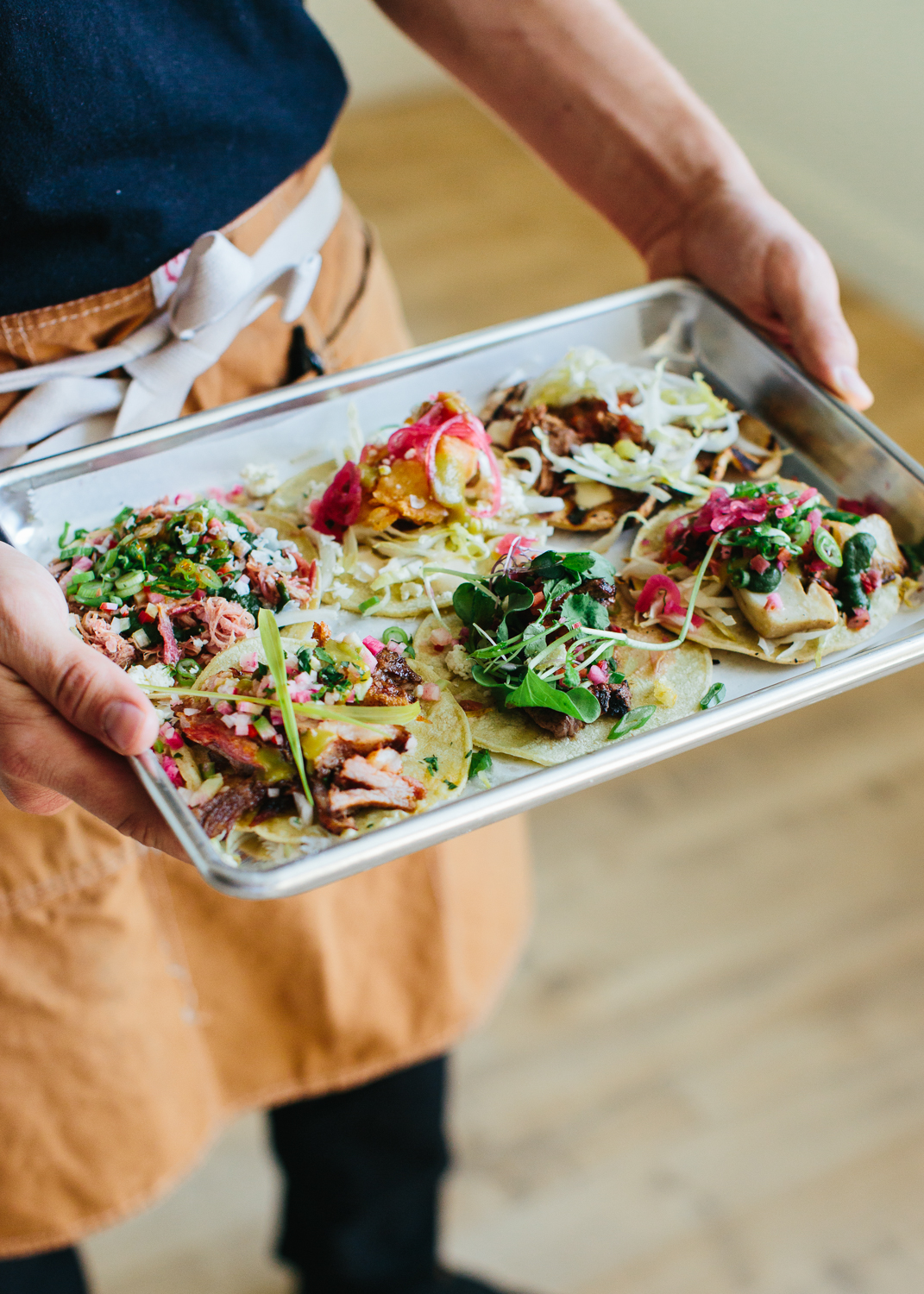 We are longtime street taco fans and we so rarely see this done right. But hold onto your sombrero, friends, because Josh & Jodi Niernberg have done it again. Incredible street tacos, maybe the best guacamole we have ever had, fantastic atmosphere, casual setting, and, you guessed it, fantastic Montanya Rum cocktails.

Whitney Hughs
Manager

Favorite rum drink:
As a south Florida native with Cuban genes, I tend to always favor a perfect Mojito. I prefer mine to look like pond water, but taste like magic! Fresh and fun that puts you in a South Beach state-of-mind. It's as close to home as I can get, being over 2,000 miles away.
How do you use Montanya Rum in your bar program?
We are currently creating house cocktails using locally-sourced products. Currently, our Colorado Spirits Cocktail is the Cucumber Coconut Mojito, which is Montanya Platino Rum, Elevation 5003 Distillery Falernum, muddled cucumber and fresh mint, coconut water and a squeeze of lime. This will surely become the new house favorite! The drink is partially batch-built and legged, then carbonated, and then the fresh ingredients are muddled with lime and coconut juice and topped with the premixed cocktail.
What makes for a great night of bartending?
Every night when you are surrounded by guests who are excited to experience something new and different while trusting you to take the wheel.
What sets your bar program apart from all others?
At Tacoparty, we are focused on and committed to taking your expectations and elevating them to another level. We create tacos that are stacked with the highest quality of locally-sourced ingredients from the valley, and so our bar program must reflect the same vision. We are working to eliminate the basic cocktails and to provide our guests with select house-made keg cocktails that we carbonate and prepare ourselves. These cocktails have allowed us to manipulate and emulate the taste and feel of other cocktails, which allows our guests to try something new from the tap, not the well.
Keira Havens
Assistant Manager

How long have you been a bartender?
I've always been a fan of a well-made cocktail, but this has been my first chance to be behind the bar. I've loved learning what goes into balancing a great drink and the creativity that's involved in playing with new ingredients!
What do you wish more people knew about bartenders who develop craft cocktails?
That they'll challenge you, with incredible results. It's always a little bit of a risk to go outside of your comfort zone and try a new spirit or a flavor profile you don't normally drink, but a good cocktail artist will guide you through the process, and make sure you're happy with the end result.
What is one of your most memorable cocktail experiences?
One of my favorite cocktail experiences was at the Edison in Cork, Ireland. We made friends with the bartender, heard a million great stories, and let him pick our drinks for the next few weeks.
What makes for a great night of bartending?
Outgoing people who are there to have a great night with friends old and new! It's so much fun to see people bonding over their Sours or duck tacos, and more than once I've had a guest lean over and encourage their neighbor to get the guacamole because it is just that good. Also, I love when the folks at the bar have an unexpected connection and make the most of it. The other night we had a motorcyclist come in to get out of the rain, quickly followed by two women out for an evening drink. Turns out they were all from Utah, and they ended up chatting until we closed for the night.